APPLIED SCHOLASTICS COMMUNITY LEARNING CENTER OF CLEARWATER
The Applied Scholastics Community Learning Center of Clearwater is part of a growing number of programs, schools and educational facilities throughout the world that utilize the Study Technology developed by L. Ron Hubbard.
The newly transformed tutoring center on Clearwater's Fort Harrison Avenue just minutes from the downtown core reflects the continued commitment by Scientologists to the Greater Clearwater Community.
Indeed, its transformation came at a crucial time for students. In Pinellas County, for example, only 78 percent of students graduate high school.
85 percent of the juveniles in the criminal justice court system are functionally illiterate. About 70 percent of prison inmates cannot read above a fourth grade level. Two-thirds of young people who can't attain fourth grade reading levels will end up in jail cells or on welfare.
Here's another dimension to the problem: 32 million American adults can't read—14 percent of the population.
The Community Learning Center offers literacy and tutoring programs based on the research and writings of L. Ron Hubbard.
The Study Technology allows a person to learn any subject successfully, enabling them to achieve the goals they have set in life for what they want to be and what they want to do.
Study Technology consists of tools and techniques teachers can use to improve the learning rates of students. These same tools and techniques can be used by students themselves to improve their ability to understand and to use the materials they read and study. And it remains vital for continued learning as one leaves school and faces the challenges of life.
More than 100,000 educators utilize these programs to the end of helping some 36 million students around the world.
This new center in Clearwater is part of a network of over 1,000 Applied Scholastics groups and affiliates worldwide utilizing L. Ron Hubbard's Study Technology and was made possible through generous contributions from members of the International Association of Scientologists (IAS).
---
Applied Scholastics was founded in 1972 by a group of educators looking to implement successful educational methods. Applied Scholastics is administered by the Association for Better Living and Education. For more information, please go to AppliedScholastics.org.
---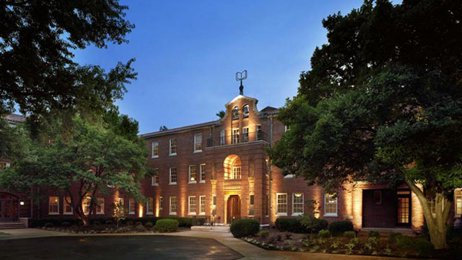 Find out more about Applied Scholastics and L. Ron Hubbard's Study Technology, providing tools for literacy and learning to millions throughout the world.