BOOMTIME THROUGH DEPRESSION
1920-1940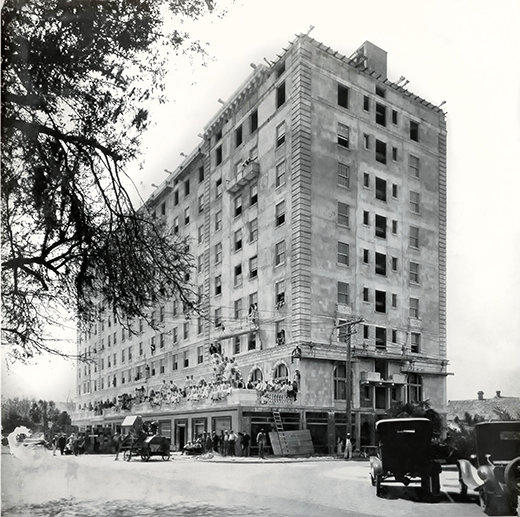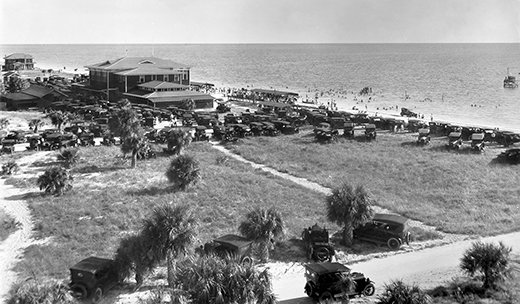 In the 1920s the state of Florida became a beacon for those looking to get rich quick in the real estate market. Large ads placed in newspapers up North called Florida "The Greatest Real Estate Development in the World" and others promised that in Florida "Winter exists in memory only" and that "A plot of land might be bought and sold as many as ten times in one day."
Clearwater also had its share of the boom. Developer and local businessman Ed Haley saw a golden opportunity to capitalize on the wealthy Northerners coming to the area to meet any one of the 300 real estate agents working in Clearwater. Haley wanted to construct a grand hotel that would overlook the bay, offer every possible amenity and provide a social center for the community. Thus, the Fort Harrison Hotel began construction in 1925 and finished in late 1926. Other properties constructed during this era include the Peace Memorial Presbyterian Church, the West Coast Hotel, the lovely estates of Harbor Oaks and the "Million Dollar Causeway" that connected downtown Clearwater with Clearwater Beach.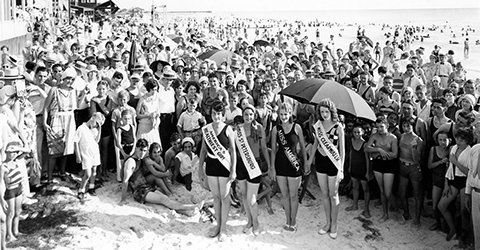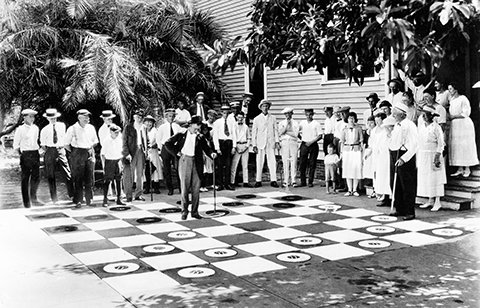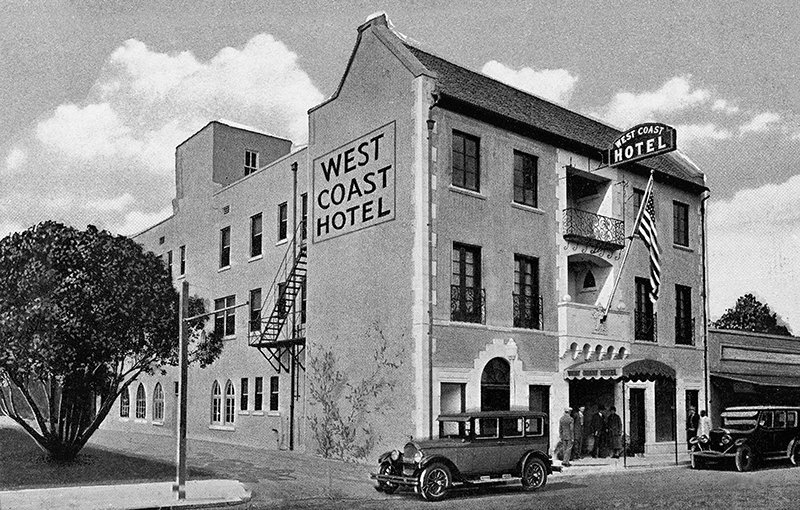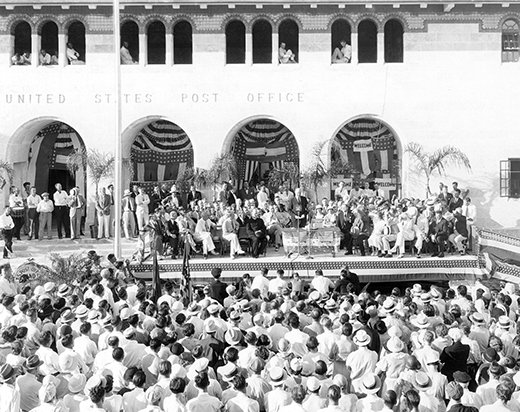 But despite the growth, a series of misfortunes, including the overselling of land to people who could not afford it, a hurricane, the Stock Market Crash of 1929 and the arrival of the Mediterranean fruit fly signaled the end of an era for Clearwater.
However, this did not deter people from wanting to move to Pinellas County – the population jumped from 28,265 people in 1920 to 91,852 in 1940. During this era, tourism continued to be an important economic engine for the region.