CLEARWATER, FLORIDA
•
January 6, 2018
Raising Funds to Combat Human Trafficking
BB King's grandson holds second Annual Gentlemen's Course Ball at the Fort Harrison in Clearwater

Christopher King, grandson of blues legend B.B. King, held a Great Gatsby-themed fundraiser January 6 at the Fort Harrison, the international religious retreat of the Church of Scientology in Clearwater, Florida. The event was held in honor of Human Trafficking Awareness month and benefited the Gentlemen's Course nonprofit.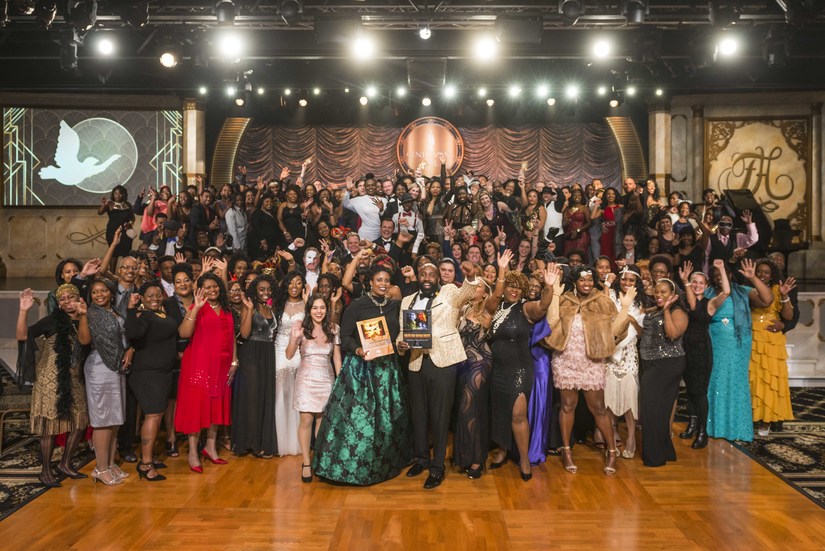 The Gentlemen's Ball is a fundraising event created by Mr. King to benefit nonprofits working in the field of human rights. Founded by Mr. King, the Gentlemen's Course has the purpose of educating young men and women on etiquette and human rights. The group's motto is "We change our youth, they change our future."
"We change our youth, they change our future."
"Human trafficking is a growing issue in today's world," said Mr. King, "and the way we will truly solve it is by educating our youth so they can become valuable advocates for tolerance and peace."
Mr. King has incorporated the United for Human Rights educational program into the Gentleman's Course to teach students about the United Nations Universal Declaration of Human Rights.
At the event, several Tampa Bay nonprofits were acknowledged and presented with United for Human Rights educator's guides to assist them in spreading awareness in their own areas. The nonprofits acknowledged were the Tampa Bay Chapter of the National Coalition of 100 Black Women Inc., Men of Vision, CDC of Tampa, Safe and Sound Hillsborough and Agape Career Counseling Group.
Mr. King supports the vision of Scientology Founder, L. Ron Hubbard who said, "Human Rights must be made a fact, not an idealistic dream" and works to eradicate human rights violations by his work with youth.
For more information on United for Human Rights, visit www.humanrights.com or tour the United for Human Rights Center at 29 N. Fort Harrison Ave. in Clearwater, Florida.